Luminous Inverters
1. Square Wave Inverter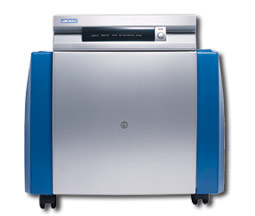 Luminous presents the latest breakthrough in the world of power back up UPS. A powerhouse of performance packed in a highly attractive design these long back up UPS boast of phenomenally advanced features that give in a unique ability to run a PC for hours together, even in the bleakest of power situations. We at Luminous value the convenience and comfort of the consumer above anything else. Very little maintenance, powerful performance and all-round protection makes this series a value for money investment.
          Features
LED display
Micro-controller based design
Selectable battery option (not in 1500 VA)
Runs single PC up to 15.0 hrs with 24V 150 Ah battery
Charges battery very fast
Suitable to tackle power-cuts ranging from moderate to longer duration
Pre-loaded battery management software
Regulated output voltage window during regulated UPS mode
Regulated battery charging from 120V to 300V
Automatic holiday mode preserves battery charge (Away from home for long time)
Audio alarms & visual indicators
Option for regulated and unregulated mode
Micro Controller Based Design
In-built battery gravity builder
Battery Deep Discharge Protection Facility
Fast battery charging even in low & fluctuating voltage
Higher Efficiency & Long back up
Ripple free charging (ABCC Technology)
Low electricity consumption
Regulated UPS mode
Battery charging selection switch as per type of battery connected
Small Size & Light Weight
Models – Lx – Ideal for powercuts upto 6 hours, Vx – Ideal for 6 to 10 hour powercuts
2. Sine Wave Inverter

Pure Sine Wave Long Back-up UPS consists of a sophisticated design producing the AC wave power output similar to that you would get from your house power point. These UPS's will support all the expensive and sensitive household equipments which will fail to run from the power output of a modified wave UPS.
The high quality power output from the pure sine wave UPS will maintain the unit's power supply throughout, thus supporting these appliances like your household power unit will. This being the case it is always better to invest in a pure sine wave UPS and get a quality power supply that will support all your equipments without any trouble.
Luminous Sine wave UPS's are packed with a range of user-friendly features, these are symbols of convenience and comfort. Very little maintenance, no noise… these Sine Wave UPS stand for powerful performance with all-round performance.
          Features
Very high load cold start by the UPS
Fast changeover time
Surface Mounted Technology
Smart charge technology
Intelligent thermal management
Pre-loaded battery management software
Miniature circuit breaker instead of fuse
Pure sine wave output
SMD based design
LED display
MCB design
Adaptive Battery Charging Control (ABCC) Technology
Minimum changeover time
Thermal protections
No load shutdown feature
Intelligent battery low cutoff
Same as UPS sine, differentiator being the presence of digital display and absence of battery selection
Same as UPS LB, differentiator being the presence of digital display and absence of battery selection
 3. Higher KVA Inverters (15 KVA – 50 KVA)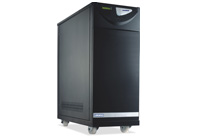 Jumbo range of high power inverters incorporate state-of-the-art technology. A wide range of products has been designed to follow rigorous mains compatibility and erratic power supply.
It also has design framework which ensures total reliability and meets various stringent power applications.
        Features
Pure sine wave
High efficiency
Regulated output
Suitable for 3 phase unbalanced load
Low harmonic distortion
Designed for high inductive load
IGBT based PWM technology
Applications: BPO's, call centers, multiplexes, shopping malls, banking, IT sector, hospitals, petrol pumps, etc.